Canvas
The Profit Stream Canvas™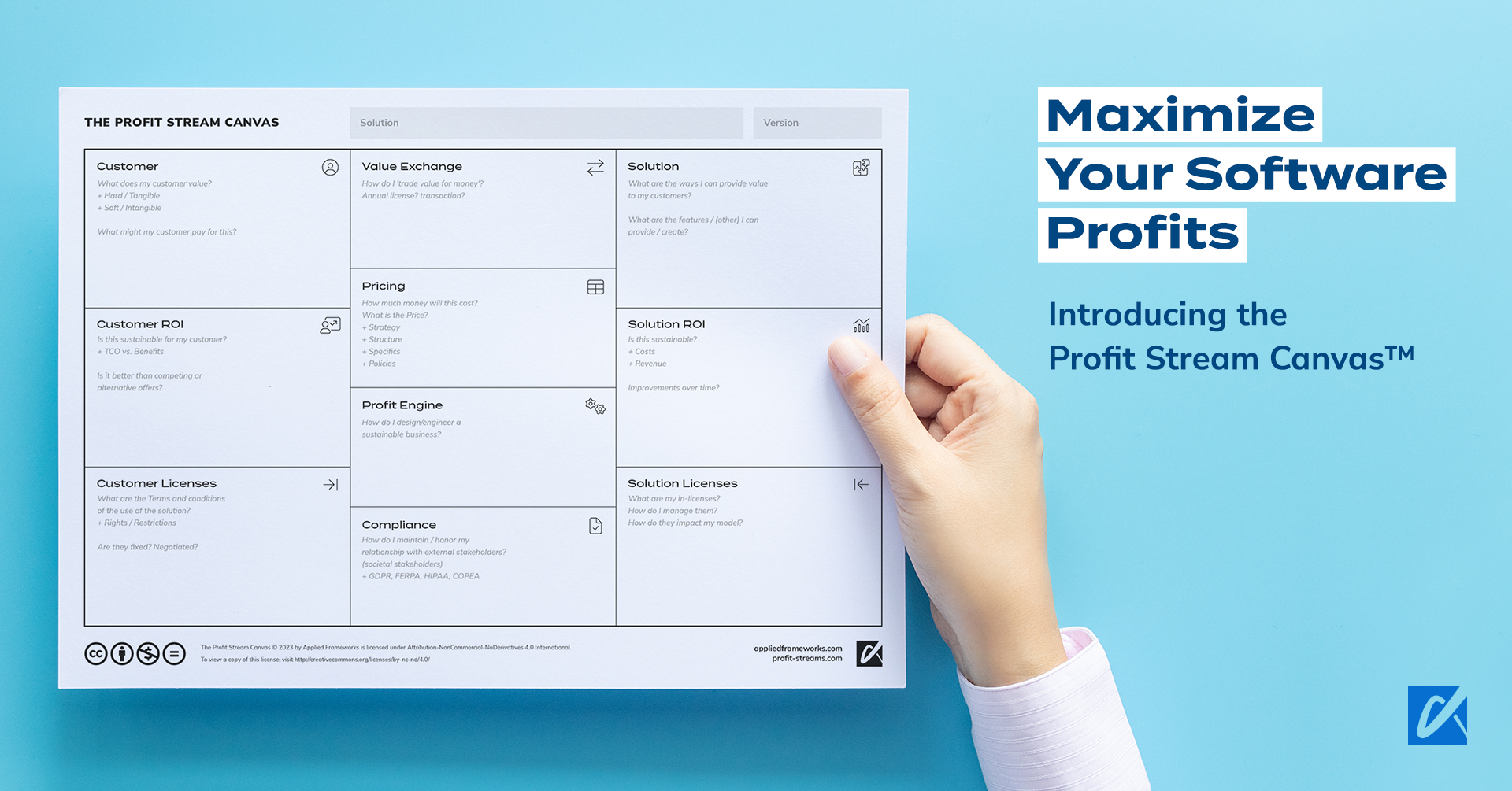 The Profit Stream Canvas™ will help you build profitable software-enabled solutions.
A successful software product needs more than an "if you build it, they will come" business plan.
Identifying a profitable and sustainable software business model requires holistic thinking about a number of interrelated factors: return on investment (ROI), pricing, licensing, enforcement, value exchange, and more. How you adjust and tweak these factors defines how much profit the business can earn and the rate at which profit grows. The interrelated factors mean that members from several organizational departments, such as Sales, Marketing, R&D, Finance, Product Management, and Legal, must collaborate in creating, pricing, selling, distributing, and licensing software-enabled solutions.
Through years of first-hand experience as product managers, consultants, and trainers, we have found that there are several components that drive profitability for software-powered solutions. Where you start your thinking about these factors does not matter (much), but thinking about these items in isolation often results in diminished profits for the enterprise.
Profit Streams™ are the necessary evolution of value streams designed to create a sustainable business. A Profit Stream quantifies the economic value of the solution(s) it creates and helps ensure that business leaders design pricing and licensing models that ensure the revenue generated from these solutions exceeds the costs required to serve customers.
The Profit Stream Canvas™ guides you through the necessary choices to create sustainably profitable software-enabled solutions.